Hi. We're glad you're here.
One click is all it takes to get started.
Personal loans are currently by invitation only.
Get your funds as early as tomorrow.
Real life sometimes means unexpected emergencies like medical bills or home and auto
repairs. Sometimes real life can even mean special occasions, travel or major purchases
that you weren't prepared for. Reprise gives you a fast and easy way to regain control of
your finances and get the funds you need. For real life, relax there's Reprise.
Decisions in Seconds
Get your decision in a few
seconds. This will not affect
your credit score.
Flexible Options
We have the customized options
to meet your needs and your
payment preferences
Fast Access to Your Loan
Funds are available the next
business day after approval
in your checking or
savings account.
We offer a fast and easy way
to take control of your finances.
We have funded over
$1.2 Billion
in loans while meeting the needs of
thousands of customers across the nation.
Life happens. Reprise is here to help.
How Improvement: Remodeling or adding a new room?
Credit Card Refinancing: Consolidating credit card debt?
Vacation & Travel: Planning a big trip?
Healthcare Expenses: Unexpected medical expenses?
Moving Expenses: Need help financing a move?
Special Occasions: Planning a wedding or honeymoon?
SIMPLE.
Our easy online application can get our customers the funds they need quickly with fixed rates, clear terms, and no pre-payment penalties. We help consumers with a wide range of credit scores, whether you have a perfect credit history, limited credit background, you're restarting or you've hit a few bumps along the way.
RELIABLE.
Since its inception, Reprise has grown into a premier online consumer lender funding over $1.2 billion in loans to date. In addition to being the best source for personal loans up to $25,000, our Reprise Resources also provide consumers with financial tips and credit education so that they can take control of their finances and gain not only the funding they deserve, but financial knowledge and health along the way.
REPRISE.
At Reprise Financial, it's our goal to give our customers a simple and reliable way to take back their finances and get the funds they need for life's unexpected events, emergencies, bill consolidation, home improvement and much more.
One day is all it
takes to take
control of your
finances.
Get the funds you need by tomorrow.
Consolidate debt with one easy
monthly payment.
Fixed rates & clear terms.
No pre-payment penalties
Have your invitation code ready.
Credit Card Refinancing
Debt Consolidation
Home Improvement
Major Purchases
Medical & Dental
Moving Expenses
Special Occasions
Unplanned & Expenses
Vacation & Travel
When you are ready to take control
of your finances. There's Reprise.
With Reprise Financial, getting back your
financial freedom is as easy as 1-2-3.
1
Apply today
You can be pre-approved in minutes
2
Get your funds
Get your funds
as early as tomorrow
3
Consolidate debt
Consolidate your debt into one fixed monthly payment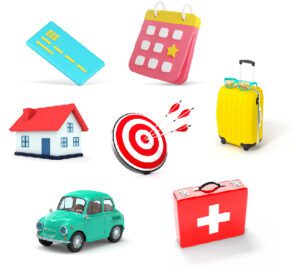 Personal loan possibiities
Here's the good news…
we have options to fit your needs
Loan Types
Credit Card Refinancing
Debt Consolidation
Home Improvements
Major Purchases
Medical Expenses
Moving Expenses
Other Uses
Special Occasions
Unplanned Expenses
Vacation & Travel
By Amount
$5,000 Personal Loans
$10,000 Personal Loans
$15,000 Personal Loans
$20,000 Personal Loans
$25,000 Personal Loans
By Credit
Personal Loans for Fair Credit
Personal Loans for Good Credit
Personal Loans for Excellent Credit
Personal Loans for Bad Credit