Unexpected events often come with unexpected expenses
Real life sometimes means unexpected emergencies like medical bills or auto repairs. Sometimes real life can even mean special occasions, travel, or major purchases you weren't prepared for. Chances are…if an unplanned life event happens, it's likely to come with unplanned expenses.
Unexpected events can happen to anyone at any time. Ideally, you would have an emergency or "rainy day" fund built up for times like these, but that isn't always the case. You can't always predict when unforeseen emergencies might happen in life, like a broken dishwasher, flat tire, or job relocation. Unplanned events like these can come with significant financial challenges, and a personal loan could be the solution to finding the fast funds needed for these urgent expenses.
What is a personal loan for unexpected expenses?
A personal loan can help take some of the stress out of a stressful situation. Whether you have funeral expenses, moving expenses, or emergency expenses, you can apply for a personal loan to help ease the burden. With online lenders you can view your offers in minutes and get the money you need as soon as the next business day after your application is approved.
Why choose a personal loan for unexpected expenses?
Personal loans offer a flexible form of financing, with quick disbursement and the ability to use the funds for almost anything you want. Online lenders can provide an easy, fast, and flexible way to receive funding. Personal loans can also lessen the stress of many of life's unplanned expenses. With personal loan funds, you could pay off the unexpected plumbing emergency from last year, pay the doctor's bills from your unexpected illness, and finally have peace of mind. Just know that when you're ready to shop for a personal loan, Reprise Financial is here with a simple online application.
Loan Offers in Seconds
View your offers in a few seconds without affecting your credit score.
Flexible Options
We have the customized options to meet your needs and your payment preferences.
Fast Access to Your Loan
Funds can be available in your checking or savings account the next business day after approval.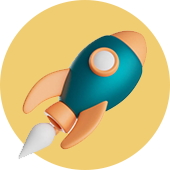 Apply today &
have your money
as soon as tomorrow.
Easy, online application
Fixed rates & clear terms
No pre-payment penalties
Fast & easy access to funds
Have questions?
Get answers to your common questions
Reprise Resources
Check out our Resources Page for up-to-date financial tips and information.
Credit Score
Five simple steps to improve your credit score no matter where it falls on the credit report.
Loan Options
Learn the different benefits between credit cards versus installment/personal loans.
Retirement Savings
The answers to the most frequently asked retirement savings questions.
When you are ready to take control of your finances, there's Reprise.
Through Reprise Financial, getting back your financial freedom is as easy as 1-2-3.
1
Apply today
You can be pre-approved in minutes
2
Get your funds
Get your funds
as early as tomorrow
3
Cash in your pocket
Use it for the things you need or want