Unexpected events often come with unexpected expenses
Real life sometimes means unexpected emergencies like medical bills or home and auto repairs. Sometimes real life can even mean special occasions, travel, or major purchases you weren't prepared for. Chances are…if an unplanned life event happens, it's likely to come with unplanned expenses.
Unexpected events can happen to anyone at any time. Ideally, you would have an emergency or "rainy day" fund built up for times like these, but that isn't always the case. You can't always predict when unforeseen emergencies might happen in life, like a broken dishwasher, flat tire, or job relocation. Unplanned events like these can come with significant financial challenges, and a personal loan could be the solution to finding the fast funds needed for these urgent expenses.
What is a personal loan for unexpected expenses?
A personal loan can help take some of the stress out of a stressful situation. Whether you have funeral expenses, moving expenses, or emergency expenses, you can apply for a personal loan to help ease the burden. With online lenders like Reprise, you can view your offers in minutes and get the money you need as soon as the next business day after your application is approved.
Why choose a personal loan for unexpected expenses?
Personal loans offer a flexible form of financing, with quick disbursement and the ability to use the funds for almost anything you want. Online lenders like Reprise can provide an easy, fast, and flexible way to receive funding. Personal loans can also lessen the stress of many of life's unplanned expenses. With personal loan funds, you could pay off the unexpected plumbing emergency from last year, pay the doctor's bills from your unexpected illness, and finally have peace of mind. Just know that when you're ready to shop for a personal loan, Reprise Financial is here with a simple online application.
Loan Offers in Seconds
View your offers in a few seconds without affecting your credit score.
Flexible Options
We have the customized options to meet your needs and your payment preferences.
Fast Access to Your Loan
Funds can be available in your checking or savings account the next business day after approval.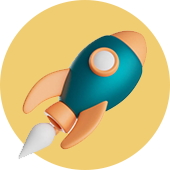 Apply today &
have your money
tomorrow.
Easy, online application
Fixed rates & clear terms
No pre-payment penalties
Fast & easy access to funds
Have questions?
Get answers to your common questions
Can a personal loan cover medical expenses?
Personal loans may be the right solution if you need money for a healthcare emergency, hospital stay, or surgery. In fact, personal loans can cover almost any kind of medical cost, such as routine procedures, doctor's bills, or prescriptions. Paying for medical expenses can often be less stressful when you have funds from a personal loan to help upfront, allowing you to pay back the costs over time with fixed monthly payments.
Can I use a personal loan to pay for home repair?
Generally, personal loans can be used for any purpose, and there are few restrictions on how the loaned funds must be used. So, a personal loan may be a good option if you need to borrow money for home repairs. Whether you need a new roof, a new appliance, or new plumbing, a personal loan can help you take the stress out of home repair. Once you receive your money, you can even use it for several repair projects in your home.
Can a personal loan cover auto repair?
Yes, personal loans can help if you need a new transmission, new tires, or even a new car. You can use the money from a loan for almost anything with wheels like vans, motorcycles, or riding mowers.
Can a personal loan cover new baby expenses?
New babies can be one of the best unplanned surprises, but it's likely your expenses will start growing along with your family. You may need some fast funds if you want to complete your dream nursery with the perfect crib, changing table, and rocking chair. A personal loan can give you the money you need to make the transition a little easier. You can use the funds from a personal loan for health care expenses, mounds of diapers, a car seat, or maybe even a bigger car for your growing family.
Can a personal loan cover moving expenses?
Moving is a stressful activity in itself. Whether packing or sorting old things, carrying heavy furniture, or taking inventory of a growing to-do list, it's usually not fun. Add in the high cost of moving services, and it can become even more stressful, especially if you don't have the cash to pay for the moving costs upfront. A personal loan could get you the funds you need to pay for truck rental, storage, or even a moving company. With Reprise, you can get reliable and fast funds to pay for unexpected relocation costs to take the stress out of your move.
Can a personal loan help cover funeral expenses?
Sadly, with the loss of a loved one, there also comes unplanned expenses. Whether you are paying for funeral services and burial costs or estate and tax documents, personal loans can give you the money you need when you need it. You can use loan money for funerals and celebrations of life, as well as miscellaneous expenses and settling affairs. Once the money has been deposited in your account, you can decide how to use it.
Reprise Resources
Check out our Resources Page for up-to-date financial tips and information.
When you are ready to take control of your finances, there's Reprise.
With Reprise Financial, getting back your financial freedom is as easy as 1-2-3.
1
Apply today
You can be pre-approved in minutes
2
Get your funds
Get your funds
as early as tomorrow
3
Consolidate debt
Consolidate your debt into one fixed monthly payment