Small personal loans to the rescue
A $5,000 personal loan can be just enough to help you make purchases such as financing a new car, and repairs, or covering minor medical expenses. Because it is a smaller loan amount, it can typically be paid back within a few years, making the monthly payment manageable for most people.
Small personal loans offer borrowers a high level of flexibility when it comes to what to use it for, and can be quick and easy to get. With Reprise Financial, you can get your funds as soon as the next business day after approval. Our loans can be customized to meet your needs and payment preferences. Before deciding to take out a loan, it's important to first explore your options, evaluate your choices and learn the basics.
Can you get a personal loan for $5,000?
Depending on your credit history, different options will be available to you for your $5,000 personal loan. Whether you have a perfect credit history, limited credit background, you're restarting or you've hit a few bumps along the way, Reprise can help you find the personal loan that's right for you with an easy online application that can get applicants the funds they need quickly with no pre-payment penalties.
Where can I get a $5,000 personal loan?
Online lenders can offer an easy, fast and flexible way to receive funding. Through these lenders, you may also be able to pre-qualify for a loan without undergoing a hard credit check, and compare a variety of rates and financing possibilities before submitting your application. If you're looking for fast cash, you may even be able to qualify for funding within a day and receive the funds within a few days. With Reprise, your funds are available in your checking or savings account as soon as the next business day after approval.
What are the benefits of a small personal loan?
Flexible and fast
Getting a $5,000 loan can help you pay for expenses that you may not be able to take on out of pocket. These can be unexpected expenses which you'd otherwise have to reach into your savings account to manage. Personal loan funds could help you pay for expenses, such as home repairs or medical costs, with fixed monthly payments over a longer period of time. Additionally, a small personal loan can help you rebuild credit and potentially boost your score if you make timely payments.
What are the most common uses of $5,000 personal loans?
A $5,000 loan can be used to finance a wide variety of expenses. A small loan can cover moving expenses, minor debt consolidation, as well as automotive and unexpected expenses. Financing can also help you take on minor medical expenses or other unexpected expenses such as vet emergencies. In addition, personal loans can be used for special occasions such as weddings, honeymoons, trips and travel.
Have questions?
Get answers to your common questions
Reprise Resources
Check out our Resources Page for up-to-date financial tips and information.
Credit Score
Five simple steps to improve your credit score no matter where it falls on the credit report.
Loan Options
Learn the different benefits between credit cards versus installment/personal loans.
Retirement Savings
The answers to the most frequently asked retirement savings questions.
When you are ready to take control of your finances, there's Reprise.
Through Reprise Financial, getting back your financial freedom is as easy as 1-2-3.
1
Apply today
You can be pre-approved in minutes
2
Get your funds
Get your funds
as early as tomorrow
3
Cash in your pocket
Use it for the things you need or want
Why should you get a small personal loan?
To cover smaller unexpected expenses without dipping into your savings
To pay off the expense over time with fixed rates, consistent monthly payments and no pre-payment penalties
Can improve your credit score with on-time payments
Loan Offers in Seconds
View your offers in a few seconds without affecting your credit score.
Flexible Options
We have the customized options to meet your needs and your payment preferences.
Fast Access to Your Loan
Funds can be available in your checking or savings account the next business day after approval.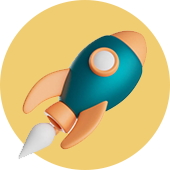 Apply today &
have your money
as soon as tomorrow.
Easy, online application
Fixed rates & clear terms
No pre-payment penalties
Fast & easy access to funds