When real life calls for extra funds real fast.
Sometimes real life means unexpected emergencies like home improvement repairs or medical bills. And sometimes, real life calls for major purchases you weren't prepared for, like new vehicles or appliances. Life can get expensive, and it's not always possible to come up with the cash out of pocket. That's where a personal loan can help.
A $15,000 personal loan can help you make larger purchases, such as financing new appliances, consolidating debt, or paying for home improvements. Personal loans offer a flexible form of financing, with quick disbursement and the ability to use the funds for almost anything you want.
Can I get a personal loan for $15,000?
Different options will be available for a $15,000 personal loan depending on several factors, including your credit score. Whether you have a perfect credit history, limited credit background, you're restarting, or you've hit a few bumps along the way, Reprise can help you find the personal loan that's right for you with an easy online application that can get applicants needed funds quickly with no pre-payment penalties.
Where can I get a $15,000 personal loan?
Online lenders can offer an easy, fast, and flexible way to receive funding. Provided you submit required information timely, this kind of lender can offer quick approval and disbursement within a few days. You may also be able to pre-qualify for a loan without undergoing a hard credit check and compare a variety of estimated rates and financing possibilities from the comfort of your own home. Because online lenders can offer approvals quickly, they may be the right option if you have urgent financial needs.
When should I get a $15,000 personal loan?
Taking out a loan for $15,000 can help you finance a significant project or expense without using your savings account to pay for it. By financing the project, you can pay it back in smaller increments over a longer time span instead of worrying about providing the money upfront. Completing timely loan payments can also potentially boost your credit score by showing you can make consistent monthly payments.
When you are ready to take control of your finances, there's Reprise.
With Reprise Financial, getting back your financial freedom is as easy as 1-2-3.
1
Apply today
You can be pre-approved in minutes
2
Get your funds
Get your funds
as early as tomorrow
3
Consolidate debt
Consolidate your debt into one fixed monthly payment
Have questions?
Get answers to your common questions
What is the monthly payment on a $15,000 personal loan?
The monthly payment on a personal loan is generally determined by your loan amount, interest rate, and the number of monthly payments, which is also referred to as your loan's repayment period. Your loan repayment period may also vary by several factors, including what the lender offers and the overall loan amount (including any fees assessed by the lender when the loan is funded).
What can a $15,000 loan be used for?
A $15,000 loan can be used for various expenses, such as the down payment on a new or used car and major home renovations. This kind of loan can also be used to consolidate overdue or high-interest debts with other lenders. A $15,000 loan can also help you finance unexpected expenses, such as emergency medical or funeral costs, or planned events like a wedding or a vacation.
What credit score do I need to obtain a $15,000 loan?
There is not one credit score that will qualify you for a $15,000 personal loan. Online lenders like Reprise will look at the total picture of a person's application to find a product that works best for each applicant.
Can I get a $15,000 personal loan with bad credit?
Even if you have limited credit history, you still may be able to obtain a $15,000 loan. Reprise works with individuals with all kinds of credit histories to find a solution that's right for them. Additionally, offering a co-signer with a strong financial history or collateral to secure the loan may help boost your chances of approval.
Reprise Resources
Check out our Resources Page for up-to-date financial tips and information.
Life Happens. Reprise is here to help.
Fixed monthly payments
Loan amounts from $2,500 to $25,000¹
Use one personal loan for multiple projects or improvements
Secured and unsecured loan options available
What is considered a good interest rate on a $15,000 loan?
Interest rates on $15,000 loans vary depending on the lender and the type of loan you are applying for. When applying for a personal loan, the interest rate you're offered largely depends on your credit history, including your credit score, and whether you have sufficient income to cover your payment obligations. Some lenders provide the option to submit a pre-qualification request to view estimated loan offers. These offers are not guaranteed but can provide an overview of possible loan rates and terms before you apply.
What should I consider before taking out a $15,000 loan?
When you're applying for a loan, it's essential to research the cost of the loan, including interest, any origination fees assessed by the lender, or fees for making a payment. To check for potential rates and loan terms, consider submitting a pre-qualification request with different online lenders. This process involves submitting personal information and agreeing to a soft credit inquiry to check for estimated loan offers. You can then decide if you want to submit an application, which generally requires a hard credit inquiry that may impact your credit score.
The difference of a few credit points may also help you land a lower rate on your loan. If this is the case for you and your financial needs aren't urgent, you can also look at what you can do in the short term to boost your score and increase your chances of being offered a lower rate.
How long will it take to receive funds after applying for a $15,000 personal loan?
The time from loan approval to fund disbursement largely depends on your lender. Some online lenders may be able to release the funds within just 24 hours after approval. If your financial needs are urgent, make sure to submit required information and documents as soon as possible to ensure your loan is approved quickly.
How do I get a $15,000 personal loan?
To apply for a $15,000 personal loan, you can start by submitting your application and required documents for verification. Those documents generally include proof of identity, proof of income, bank statements, and any statements from your current creditors. If you're offering a co-signer, it's also important to have their financial information on hand. With Reprise Financial, you can apply online from the comfort of your own home, and funds are available the next business day
after approval.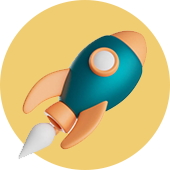 Apply today
have your money
tomorrow.
Easy, online application
Fixed rates & clear terms
No pre-payment penalties
Fast & easy access to funds