Finance your perfect ring with the perfect loan
You've met the person of your dreams and the time is right to ask your significant other to marry you. How do you plan to pop the question? And how do you plan to finance the engagement and wedding rings of their dreams? Depending on your selection, engagement rings can be expensive. Fortunately, there are several ways to finance their cost if you don't have the cash available.
What is the average cost of an engagement ring?
Like with any jewelry purchase, there is a wide range of costs for different types of engagement rings and wedding rings. According to The Knot, the average price of an engagement ring is $6,000.¹  So be prepared. When you find the perfect one, it could be expensive. Luckily, there are a few ways to finance the purchase if you don't have that amount of cash available.
What are the ways to finance an engagement ring?
Just as you shopped and compared styles and prices of rings, be sure to compare financing options before you commit. In-store financing at jewelry stores is usually an option. Many times, their repayment terms options are limited. Credit cards can also offer a payment option but applying for and receiving a new credit card often takes time. Personal loans can offer fixed rates, longer repayment terms, and a fast application process. Be sure to compare interest rates, repayment terms, and any fees that might apply. Also, be sure to find a monthly payment that fits your budget.
Can you use a personal loan for wedding rings?
Personal loans can be used for almost any personal expense, including jewelry. A personal loan for engagement and wedding rings may offer even greater flexibility than many jewelry store financing options. A personal loan can also help you manage your costs without draining your savings. Online lenders can help you find the personal loan solution that's right for you.
Can you finance an engagement ring with bad credit?
There is no one credit score that will qualify you for a personal loan for your specific engagement ring. Online lenders will look at the total picture of a person's application to find a product that works best for each applicant. Even if you have limited credit history, you may still be able to obtain a personal loan. Reprise works with individuals with all kinds of credit history to find a solution that's right for them.
Can you take a personal loan for other wedding expenses?
In addition to getting cash for your engagement ring, personal loans can give you fast funds to use almost on almost anything related to wedding expenses. As up-front payments and deposits for wedding expenses stack up, a personal loan might be the best way to get the funds you need immediately. From photographers to food, beverage, entertainment, and venue, weddings can end up running into the thousands of dollars. A wedding loan can provide a quick and easy way to access money for these expenses.
You can even use personal loan money to cover other wedding-related expenses like rehearsal dinners and honeymoon trips. As you plan to take a knee and ask your significant other to marry you, be sure to research your options and know that Reprise Financial is here to take the stress out of wedding planning so that you can celebrate your dream day with joy!
Reprise Resources
Check out our Resources Page for up-to-date financial tips and information.
Credit Score
Five simple steps to improve your credit score no matter where it falls on the credit report.
Loan Options
Learn the different benefits between credit cards versus installment/personal loans.
Retirement Savings
The answers to the most frequently asked retirement savings questions.
When you are ready to take control of your finances, there's Reprise.
Through Reprise Financial, getting back your financial freedom is as easy as 1-2-3.
1
Apply today
You can be pre-approved in minutes
2
Get your funds
Get your funds
as early as tomorrow
3
Cash in your pocket
Use it for the things you need or want
Say "I Do" to the perfect engagement
ring loan from Reprise
Finance the wedding rings of your dreams with flexible payments.
Manage the cost of an engagement ring without draining
your savings.
Get fixed rates, longer repayment terms and a fast application
process.
Find a monthly payment that works into your budget.
It's like finding the financing solution that's your perfect match. Reprise loans can also cover other wedding-related expenses…
so pop the question with confidence!
Loan Offers in Seconds
View your offers in a few seconds without affecting your credit score.
Flexible Options
We have the customized options to meet your needs and your payment preferences.
Fast Access to Your Loan
Funds can be available in your checking or savings account the next business day after approval.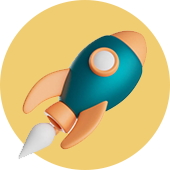 Apply today &
have your money
as soon as tomorrow.
Easy, online application
Fixed rates & clear terms
No pre-payment penalties
Fast & easy access to funds