Need funds for a large purchase or unexpected emergency?
If you're planning for a significant purchase or financing a major life event, the search for a personal loan may seem overwhelming. However, once you know the ins and outs of comparing loans for a major purchase, you'll feel more at ease. There are several types of loans available for large purchases and investments. For example, if you are considering buying a new car or new flooring, you'll want to understand the different types available to you.
Reprise Financial is here for you with information to make lending simple, and with personal loans from $2,500 to $25,000.¹ By learning about the different options, you can find the best loan for your needs and feel at ease financing your major purchase.
What is a major purchase personal loan?
A major purchase personal loan is a type of loan that allows you to finance a large purchase or project, such as a home renovation or new furniture. A personal loan for a major purchase is really no different than any personal loan, except that the loan amount may be higher. Before applying for a loan, you should determine how much you need to borrow and make sure you are committed to the purchase.
How can you finance large purchases?
There are several types of loan options available for large purchases. With a secured loan, you will need to offer some sort of collateral, such as a vehicle, to secure the loan. In general, secured loans are often used to finance large purchases such as cars, homes, boats and recreational vehicles. Some lenders also offer secured loans for customers to take advantage of larger loan amounts with a lower interest rate.
Many lenders will also offer unsecured loan options for large purchases. Unsecured loans, which are not backed by collateral, may have higher interest rates and lower available loan amounts.
What is the most you can borrow for a large purchase?
If you're taking out a secured loan, the amount you can borrow will typically depend on what you qualify for and the value of the asset securing the loan. For unsecured loans, maximum loan amounts will vary based on the lender and, again, what you qualify for. Reprise Financial offers loans from $2,500 to $25,000¹ with a simple online application.
Why take out a personal loan for a large purchase?
While there are many different types of financing options available, a personal loan can give you the funds you need in one lump sum with a fixed interest rate and consistent monthly payments. Often you will be able to receive the funds in your checking or savings account within a few days after approval. With Reprise, funds are generally available in your bank account the next business day after approval, and there are no prepayment penalties should you decide to pay off your balance early.
What are the pros of major purchase personal loans?
Taking out a personal loan to finance a major purchase can be a smart financial move if you are in need of significant funding for a project, emergency or major life event without dipping into your savings. With a personal loan, you can often receive funding the next business day after approval so that you can quickly and easily get to work on your project. You can then use the money for whatever you need and pay it back with fixed monthly payments.
Have questions?
Get answers to your common questions
What is the cost of a large purchase personal loan?
The cost of a large purchase personal loan will vary depending on the lender, the amount of money borrowed, and the repayment terms. To determine what your loan will cost, you will need to submit an application to know exactly what you qualify for.
How do payments work when obtaining a personal loan?
Personal loans generally have fixed interest rates, which means that your interest rate and monthly payment amount will stay the same. Most lenders will fund a personal loan as a lump sum that is repaid in monthly payments of principal and accrued interest.
What credit score do I need to qualify for a personal loan?
There is not one credit score that will qualify you for a personal loan. Online lenders like Reprise will look at the total picture of a person's application to find a product that works best for each application.
Are large purchase personal loans a good idea?
Large purchase personal loans can be a great way to finance a big ticket item, such as furniture or home improvements. These loans sometimes have lower interest rates than credit cards, so they can save you money in the long run. They can also help you manage your monthly budget by spreading the cost of the purchase over a longer period of time with fixed monthly payments.
How long will it take to receive funds when applying for a large purchase loan?
After applying for a large purchase loan, the lender will likely request additional documents from you to verify your identity, income, and employment. The lender will then verify your information and determine if you qualify for the major purchase loan. If approved, the lender will contact you to complete the application process, which will include signing a loan agreement explaining your loan terms and conditions.
If you're approved through an online lender, you should be able to access your funds within a few days.
How do you get a large purchase personal loan?
Once you've learned the basics and explored your options, you'll have the information you need to decide where to apply for a personal loan. To apply, you can begin by submitting the required documents to the lender. Those documents can include an image of your identification, bank statements, and recent paystubs. If you're offering a co-signer, you'll also want to have their financial and credit history available to submit with your application.
Online lenders – like Reprise Financial – can offer a convenient and easy way to compare rates from the comfort of your living room. We can also be quick to offer you a decision on a loan, with approvals often made within just 24 to 48 hours, and could be the right option if you're looking to finance something quickly.
Reprise Resources
Check out our Resources Page for up-to-date financial tips and information.
When you are ready to take control of your finances, there's Reprise.
With Reprise Financial, getting back your financial freedom is as easy as 1-2-3.
1
Apply today
You can be pre-approved in minutes
2
Get your funds
Get your funds
as early as tomorrow
3
Consolidate debt
Consolidate your debt into one fixed monthly payment
Life happens.
Reprise is here to help.
Simple and quick online application
Fixed monthly payments
Loan amounts up to $25,000¹
Use one personal loan for multiple projects or improvements
No pre-payment penalties
Loan Offers in Seconds
View your offers in a few seconds without affecting your credit score.
Flexible Options
We have the customized options to meet your needs and your payment preferences.
Fast Access to Your Loan
Funds can be available in your checking or savings account the next business day after approval.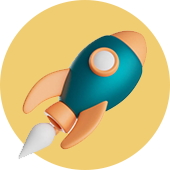 Apply today &
have your money
tomorrow.
Easy, online application
Fixed rates & clear terms
No pre-payment penalties
Fast & easy access to funds