Less than perfect credit? There are still options.
If you're one of the millions of Americans with bad credit, you know how hard it can be to get a loan. Traditional lenders often won't give you a chance, but there are still options for personal loans when you have a bad credit score.
A personal loan for bad credit is a type of loan designed for individuals with less-than-perfect credit. This can include those who have struggled to manage their finances in the past or who have had some minor dings on their credit report. Personal loans are usually unsecured – requiring no collateral – or are secured by collateral, such as your vehicle. If you have an eligible vehicle to offer as security, a personal loan may be a great choice to secure a larger loan amount. And because personal loans usually have fixed interest rates and fixed monthly payments, you can spread out your payments over time, making them more manageable. If you need some extra money and have bad credit, a personal loan may be the right solution for you.
When is a "bad credit" personal loan a good option?
A personal loan can be a great option for individuals who need extra funds but cannot access them through traditional sources due to their financial and credit history. Because these borrowers are often considered riskier, they may face higher interest rates or other restrictions that make it difficult to qualify for traditional personal loans.
Whether you need to cover an unexpected expense or simply want to consolidate your existing debt, a personal loan can help you get the money you need while helping you rebuild your credit over time. If you're looking for a way to boost your financial situation and your credit, be sure to explore the options available with personal loans.
What is considered bad credit?
At its most basic, bad credit refers to a credit history that is considered unfavorable by lenders. This is often reflected as a FICO score of 580 or less.1 While there is no one-size-fits-all definition of bad credit, it generally refers to a history of financial irresponsibility or missed payments that put the borrower at risk of defaulting on their loans. Typically, a borrower will have bad credit if they have a significant number of late payments or display a high credit utilization rate on their credit report. This can make it difficult for the borrower to qualify for new loans and lines of credit, as lenders are typically wary of borrowers with poor credit histories.
Can you get a personal loan with bad credit?
Many people believe getting a personal loan with bad credit is impossible. However, there are lenders who specialize in providing loans to people with less-than-perfect credit. With careful research, you can find a personal loan option that meets your needs and helps you improve your financial situation. Reprise Financial works with individuals with all kinds of credit history to find a solution that's right for them.
When you are ready to take control
of your finances, there's Reprise.
With Reprise Financial, getting back your
financial freedom is as easy as 1-2-3.
1
Apply today
You can be pre-approved in minutes
2
Get your funds
Get your funds
as early as tomorrow
3
Consolidate debt
Consolidate your debt into one fixed monthly payment
Have questions?
Get answers to your common questions
What are my options for a personal loan with bad credit?
If you have bad credit, getting a personal loan from a bank or credit union may be difficult. However, several other lending options may be available to you. For example, many online lenders like Reprise offer personal loans to borrowers with less-than-perfect credit.
Another option is to get a secured loan, which uses collateral, such as a vehicle, to back the loan. Secured loans often have lower interest rates than unsecured ones, so they can be a good option for borrowers looking to save money on interest. Reprise also offers secured loan options.
What are the advantages of taking out a personal loan with bad credit?
When you have bad credit, getting approved for a loan can be difficult. However, some lenders specialize in personal loans for borrowers with lower credit scores. These loans can be a good option for people with bad credit who need money for an emergency expense or to consolidate debt. An advantage of taking out a personal loan is that it can help you improve your credit score, provided you make your monthly payments timely. By making on-time payments, you can demonstrate to other lenders that you are a responsible borrower. A positive payment history can also help build your credit score over time and open doors for future credit options.
How much of a loan can I take out if I have bad credit?
If you have bad credit, the amount you can borrow through a loan may be limited. Lenders use the information in your credit report to assess risk, and those with lower scores and poor payment histories are often considered to be a higher risk. The amount you can borrow also depends on your income and outstanding debts. Lenders will typically only approve loans that are affordable for the borrower, which means that your monthly payments should not exceed a certain percentage of your income. This is also known as your overall debt-to-income ratio (DTI). While there is no required DTI threshold for loan approvals, most lenders prefer to see a lower DTI to ensure you can afford additional monthly loan payments.
Reprise Resources
Check out our Resources Page for up-to-date financial tips and information.
What can a personal loan be used for?
A personal loan can be used for various purposes, from consolidating debt to making home improvements. One of the main advantages of a personal loan is that it offers fixed rates, which means your monthly payments will also remain the same through the life of the loan.
Debt consolidation
Personal loans can also be used to consolidate multiple debts into one monthly payment, which can help you save on interest charges and simplify your finances.
Home improvements
Additionally, personal loans can be a great way to finance home improvements, whether you're planning a major renovation or simply making some repairs.
Weddings
When you're planning a wedding, there are many expenses to consider. From the dress and venue to the catering and flowers, the costs can quickly add up. If you need additional funds to cover these expenses, a personal loan may be the right choice for you.
Life Happens. Reprise is here to help.
Fixed monthly payments
Loan amounts from $2,500 to $25,0002
Use one personal loan for multiple projects or improvements
Secured and unsecured loan options available
What credit score do I need to qualify for a personal loan?
There is no single credit score that can determine whether you will be approved for a personal loan. Lenders consider various factors when reviewing your application, including your credit history, current obligations, and debt-to-income ratio (DTI). Generally speaking, the higher your credit score and the more stable your financial situation is, the more likely you are to qualify for a personal loan. That said, there is no set cutoff point when it comes to credit scores; different lenders may have different standards depending on their own criteria and risk tolerance levels.
Tips for improving your bad credit score
A bad credit score can be a significant obstacle in your financial life. It can make it difficult to get a loan, rent an apartment, or even get a job. However, there are steps you can take to improve your credit score. One of the most important things you can do is make all your payments on time. This includes credit card payments, mortgage payments, and any other type of loan you may have.
Another critical step is to keep your credit utilization low. This means using less than 30% of your available credit limit, including revolving debts, every month. To keep your credit utilization low, you should make monthly payments on time and in full. You should also consider paying off outstanding revolving debt, such as credit cards, as soon as possible. By taking these steps, you can gradually improve your credit score and regain financial stability.
How to get approved for a personal loan with bad credit
If you're applying for a personal loan with bad credit, consider checking with lenders to review what products and terms may be available to you. Many online lenders provide the option to submit a preliminary application to see if you pre-qualify for offers. With a pre-qualification request, lenders will typically complete a soft credit check to pull your credit history and generate estimated offers. While these offers are not guaranteed, checking for offers will give you insight into potential loan terms and conditions without impacting your credit.
Once you've completed your research and found the lender of your choice, you'll need to submit an application, which generally requires agreeing to a hard credit inquiry. Be prepared to provide documentation to verify, at a minimum, your identity and income. If you're offering collateral to secure the loan, you'll also want to have additional documents ready, including proof of insurance and vehicle registration information. If you're approved through an online lender like Reprise, you may be able to access your funds the next business day after approval.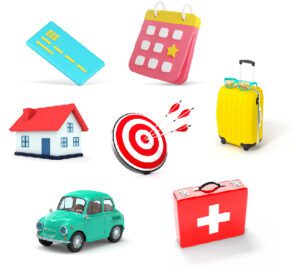 Personal loan possibilities
Here's the good news…
we have options to fit your needs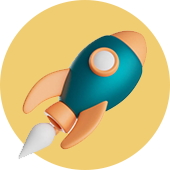 Apply today
have your money
tomorrow.
Easy, online application
Fixed rates & clear terms
No pre-payment penalties
Fast & easy access to funds
Have your invitation code ready.