Need help managing a major medical issue?
Life can throw a lot of unexpected expenses your way, especially if you're managing a major medical issue. Even if you have health insurance and some savings, you may not be able to afford the full cost of an unexpected procedure. A personal medical loan though Reprise can offer quick access to funds, providing you with needed peace of mind.
With Reprise, you can apply online from the comfort of your home and have funds as soon as the next day once your loan is approved. Funds can be used to pay for hospital bills, doctors fees, prescriptions or any other medical expenses.
What can medical financing be used for?
Medical financing can be used for a wide range of medical procedures, including both elective and non-elective surgeries, as well as cosmetic operations. Here are some of the services you can use medical financing for:
Cosmetic procedures
Dental procedures
Medical treatments
Weight loss surgeries
Emergency medical procedures
Long-term treatments
Dermatology
Optometry
Laser surgery
What are medical loans?
A medical loan is a personal loan used exclusively to pay for medical care. With these loans, you'll repay the amount you borrowed and interest with fixed, predictable monthly payments.
Can I get a loan to pay my medical bills?
Yes, you can take out a personal loan specific to medical expenses. Online lenders will look at the total picture of a person's application to find a product that works best for each application.
What is the best way to finance medical expenses?
An online lender may be your best option if you urgently need money to pay for a medical
procedure. Many of these lenders allow you to fill out an application within just a few minutes and can often offer same-day approval.
Loan Offers in Seconds
View your offers in a few seconds without affecting your credit score.
Flexible Options
We have the customized options to meet your needs and your payment preferences.
Fast Access to Your Loan
Funds can be available in your checking or savings account the next business day after approval.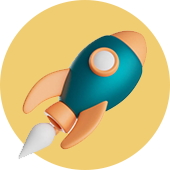 Apply today &
have your money
as soon as tomorrow.
Easy, online application
Fixed rates & clear terms
No pre-payment penalties
Fast & easy access to funds
What credit score is needed for medical financing?
Borrowers with a range of credit scores may be eligible for financing. Online lenders will look at the total picture of a person's application to find a product that works best for each application.
Can I obtain a medical loan with bad credit?
Even if you have limited credit history, you still may be able to obtain a personal loan for medical care. Reprise works with individuals with all credit profiles to find the correct solution.
How do I qualify for medical financing?
In order to qualify for a personal loan for medical expenses, you should be able to provide your credit and financial history, proof of income, social security number, address and bank statements. Some lenders may also require a co-signer or sufficient collateral in the case of a secured loan.
Tips to reduce your medical-related expenses
Negotiate medical bills
Negotiating a discount on your medical bills may be easier than you think. Many doctor's office billing departments are used to negotiating the price of services. If you're unable to afford a service, contacting the office directly may pave the way to offering you a discount and significantly lower price than you were originally quoted.
Payment plan options
Many medical providers offer payment plans that allow you to pay for the medical service in installments, which can be a low-interest, low-fee option for some patients.
How do I get a loan for medical bills?
If you have significant medical bills, you should evaluate your options first. Once you've decided to take out a personal loan to pay for the medical expenses, you can begin submitting your documents and application. With Reprise Financial, you can apply online from the comfort of your own home, and the funds are available as soon as the next business day after approval. To receive your funds as quickly as possible, be prepared to provide proof of income, financial history, bank statements, and any statements from your current creditors. If you're offering a co-signer, you should also be ready to provide their personal and financial information to the lender.
Are medical expense loans worth it?
Loans for medical expenses can provide a fast and easy way to pay the costs of a procedure or service upfront, providing valuable peace of mind as you keep your health a priority. However, before taking out a medical expense loan, it's essential to review all your options, including negotiating the cost of service with the hospital's billing department and exploring payment plans offered by your medical provider.
Reprise Resources
Check out our Resources Page for up-to-date financial tips and information.
Credit Score
Five simple steps to improve your credit score no matter where it falls on the credit report.
Loan Options
Learn the different benefits between credit cards versus installment/personal loans.
Retirement Savings
The answers to the most frequently asked retirement savings questions.
When you are ready to take control of your finances, there's Reprise.
Through Reprise Financial, getting back your financial freedom is as easy as 1-2-3.
1
Apply today
You can be pre-approved in minutes
2
Get your funds
Get your funds
as early as tomorrow
3
Cash in your pocket
Use it for the things you need or want