Personal loan options for excellent credit
A personal loan for excellent credit is a type of loan that is specifically designed for individuals with a strong credit history and credit score. Personal loans for excellent credit are especially ideal since they usually come with competitive interest rates and terms. Funds can be used for almost anything the borrower chooses, including debt consolidation and other major expenses.
What is an "excellent credit" personal loan?
The best personal loans for excellent credit offer lower interest rates and other favorable terms, making them very attractive to borrowers who want to get the most value out of their borrowing experience. To qualify for this type of personal loan, you will typically need to have an excellent credit score as well as a solid history of on-time debt payments.
Lenders will often require proof of steady income from employment or other sources to ensure that you are able to comfortably repay your loan. Lenders often use this information to calculate your debt-to-income ratio (DTI), a measurement that compares your monthly payment obligations against your monthly income. Overall, if you are looking for a competitively-priced loan option that is tailored to your financial needs, then an excellent credit personal loan through Reprise Financial might be right for you.
What is considered excellent credit?
There is no one definitive answer to the question of what is considered excellent credit. In general, however, most people would agree that excellent credit involves five key qualities:
1. Timely payment history.
2. Open and current accounts.
3. Amounts owed compared to your total credit limit, which is also known as
your credit utilization ratio.
4. Low recent credit volume, including new credit inquiries.
5. The variety of credit products on your report.
An excellent credit score, according to FICO, is usually over 800.1
Keeping all these factors in mind can help you build and maintain excellent credit over time, making it easier for you to access loans, credit lines, and other financial products in the future. So, if you're looking to establish or improve your credit score, remember that excellence starts with these five key qualities.
Can you get a personal loan with excellent credit?
Yes, you may have a higher chance of getting approved for a loan if you have excellent credit. Having excellent credit means that you have a good history of making on-time payments and managing your debt. Lenders generally view
individuals with excellent credit scores as lower-risk borrowers, which could also result in better loan terms.

What are the pros of an excellent credit personal loan?
Offer amounts and terms often vary by lender, so you may want to research what different lenders offer before applying for a personal loan. However, applying for a personal loan with an excellent credit score may offer several benefits, including access to higher loan amounts and lower interest rates.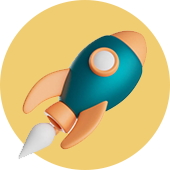 Apply today &
have your money
as soon as tomorrow.
What can a personal loan be used for?
A personal loan can be used for a variety of purposes, from consolidating debt to funding special events.
Debt Consolidation
One of the main advantages of a personal loan is that it can help you save money on interest charges. For example, if you have high-interest credit card debt, you can use a personal loan to consolidate your debts into one fixed monthly payment at a lower interest rate.
Weddings
A wedding is a joyous occasion that many couples dream of. However, the cost of a wedding can quickly add up, making it difficult to finance. One option for couples who are looking to finance their wedding is to take out a personal loan. Personal loans can be used for a variety of expenses, including wedding ceremony and reception costs.
Unexpected Expenses
Personal loans can also be used for personal loans can be a great way to finance unexpected expenses, like medical bills or auto repairs.
Moving and Travel Expenses
Moving can often be a stressful event with unexpected expenses along the way. A personal loan can finance the costs of a move – including rental trucks, moving materials, and travel expenses – upfront without impacting your savings.
Loan Offers in Seconds
View your offers in a few seconds without affecting your credit score.
Flexible Options
We have the customized options to meet your needs and your payment preferences.
Fast Access to Your Loan
Funds can be available in your checking or savings account the next business day after approval.
When you are ready to take control of your finances, there's Reprise.
Through Reprise Financial, getting back your financial freedom is as easy as 1-2-3.
1
Apply today
You can be pre-approved in minutes
2
Get your funds
Get your funds
as early as tomorrow
3
Cash in your pocket
Use it for the things you need or want
Why choose Reprise for your Excellent Credit Personal Loan?
1. Reprise Financial can give you a fast and easy way to get the funds you need.
2. With Reprise, you can view loan offers in seconds without affecting your credit score.
3. Reprise has customized options to meet your needs and payment preferences.
4. Funds are available the next business day after approval in your checking or savings account.