Why debt consolidation makes sense
If you're struggling with mounting debts, you may be looking into the possibility of consolidating your debts into just one monthly payment. Many borrowers who have multiple loans or credit cards choose this option to save on interest as well as to simplify the repayment process. Every good debt payment plan needs a winning strategy, and that starts with evaluating your current financial situation and your debt balances. Compile all of your credit card and loan statements and take a good hard look at where you are.
It may be time to consider consolidating your debt into one easy-to-manage monthly payment. If so, Reprise Financial is here to help. We want to provide you with the best and most comprehensive resources so that you can pay off your debt faster and save money doing it. Before making the decision to consolidate, it's important to understand what your options are and how you can qualify for them. When you're ready to consolidate debt, these answers will help you understand what a debt consolidation loan is and how it can benefit you.
Why choose Reprise for your
debt consolidation loan?
Reprise Financial can give you a fast and easy way to get the funds you
need to consolidate your debt.
With Reprise, you can view your offers in seconds without affecting your
credit score.
Reprise has customized options to meet your needs and
payment preferences.
Funds are deposited into your checking or savings account the next
business day after loan approval.
You can simplify your debt into one easy-to-manage monthly payment.
What is debt consolidation?
Debt consolidation allows you to combine multiple debts into just one payment. If you're consolidating your debt, you'll likely take out a single loan to pay off a number of different loans. Consolidating can allow you not only to streamline your payment process but also to take on more ideal payment terms, such as a lower interest rate or lower monthly payment. You can use debt consolidation to pay off different account balances, such as auto loans, medical bills, and credit card debt.
Why use debt consolidation loans?
A debt consolidation loan offers one of the most common methods of paying off high-interest debt. It's a single loan that allows you to pay off multiple debts, such as medical bills and high-interest credit cards. Using a debt consolidation loan can allow you to pay the debt off faster and lower the overall interest you owe on the respective debts.
Can you consolidate debt using a personal loan?
If you're looking to consolidate your debt, taking out a personal loan might be the right option for you. As personal loans are generally very flexible in their purpose, you can usually take out a personal loan and use the funds to pay off all of your current debts to consolidate them into one simple monthly payment. With this financing option, you'll receive the loan in a single amount and immediately be able to put the funds towards your other debt. With Reprise Financial, you can have your funds as soon as the next business day after approval.
Why you should consider consolidating your debt
If you're struggling to manage multiple payments or have loans with high interest rates,
consolidating your debt can make your life easier and also reduce the overall amount that you're paying. That's because a consolidated loan can possibly offer you a lower interest rate than the combined rates on the individual loans that you owe.
Why are personal loans the best debt
consolidation option?
Personal loans offer one of the quickest and most flexible ways to consolidate your debt. With online lenders, you can be approved for this type of loan within less than a day and receive your funds within the week. Some lenders may also directly pay off your existing creditors at loan funding, which reduces the amount of work on your part to pay off outstanding account balances.
What interest rate can you expect to pay on
a debt consolidation loan?
Interest rates can come in a wide range from different lenders. Interest rates through Reprise Financial range from 9.99 to 36% APR.
What credit score do I need to obtain a debt
consolidation loan?
Almost anyone can obtain a debt consolidation loan. However, having a higher credit score may help you secure lower rates and more flexible loan options. If you have a low credit score and have to take on a loan with a high interest rate, it's important to calculate whether the fees and rates associated with the new debt consolidation loan will actually help you to save on your current debt.
Will debt consolidation loans impact my
credit score?
Like any loan, a debt consolidation loan will impact your credit score. The application process will often require a hard credit check, which will show up on your credit report. However, debt consolidation loans can also help you boost your credit score if you make your payments in a timely manner.
Why choose Reprise
When it comes to debt consolidation, there's no one-size-fits-all loan. It's easy to get
overwhelmed by all the offers that are out there, but with careful research you can choose the best debt consolidation loan for you and your wallet. Look for things like low interest rates, easy application processes, fast access to funding and friendly customer service. Knowledge is power and the more information you have on potential lenders, the easier it will be to find the best debt consolidation loans.
Loan Offers in Seconds
View your offers in a few seconds without affecting your credit score.
Flexible Options
We have the customized options to meet your needs and your payment preferences.
Fast Access to Your Loan
Funds can be available in your checking or savings account the next business day after approval.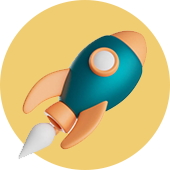 Apply today &
have your money
as soon as tomorrow.
Easy, online application
Fixed rates & clear terms
No pre-payment penalties
Fast & easy access to funds
Reprise Resources
Check out our Resources Page for up-to-date financial tips and information.
Credit Score
Five simple steps to improve your credit score no matter where it falls on the credit report.
Loan Options
Learn the different benefits between credit cards versus installment / personal loans.
Retirement Savings
The answers to the most frequently asked retirement savings questions.
When you are ready to take control of your finances, there's Reprise.
Through Reprise Financial, getting back your financial freedom is as easy as 1-2-3.
1
Apply today
You can be pre-approved in minutes
2
Get your funds
Get your funds
as early as tomorrow
3
Cash in your pocket
Use it for the things you need or want
Can I get a debt consolidation loan with
bad credit?
There is not one credit score that will qualify you for a debt consolidation loan. Online lenders will look at the total picture of a person's application to find a product that works best for each applicant. Even if you have limited credit history, you still may be able to obtain a personal loan for debt consolidation. Reprise works with individuals with all kinds of credit history to find a solution that's right for them.
How to qualify for a debt consolidation loan
To qualify for a debt consolidation loan, you should have information available to verify your identity, address, income and employment. For debt consolidation, you should also have payoff information from current lenders.
Are debt consolidation loans a good idea?
As long as your debt consolidation loan helps you save on what you're currently paying off, consolidating your debt can be helpful both to your wallet and to your credit score.
How to apply for a debt consolidation loan
Once you've evaluated all of the possible methods to consolidate your debt and are ready to take out a loan, you can start submitting your application documents to your lenders of choice. When applying through Reprise, this generally requires agreeing to a hard credit inquiry, which may impact your credit score, and providing additional documents to verify your identity, address and income.