Bon voyage!
Everyone needs some time off and time away from their everyday life. Whether you've been dreaming about hitting the open road or riding the salty waves, a vacation loan can help you go on your next adventure. A vacation loan is a personal loan that you can use to pay for any type of travel-related expense, including airfare, hotel rooms, rental cars, tours and meals.
Whether you're ready to pack up the family, escape with your significant other, or take that solo dream trip abroad, learn more about how you can get a vacation loan with flexible payment plans to fit your budget.
What is a vacation loan?
A vacation loan is a type of personal loan that can be used for any travel-related expenses, from airfare and hotels to rental cars and sightseeing tours. For many consumers, the biggest benefit of a vacation loan is that it can help them spread the cost of their trip over time, making it more affordable. This makes them an attractive option for people who want to finance their dream vacation without taking a lump sum from their savings. When you're planning your next getaway, consider taking out a vacation loan to help make it happen.
How do vacation loans work?
Vacation loans can be used to finance a wide variety of travel expenses, from airfare and hotels to car rentals and excursions. Online lenders offer consumers flexibility and convenience when it comes to applying for vacation loans. Most lenders will fund vacation loans as a lump sum that can be deposited directly into your account. As the borrower, you will need to repay the loan in fixed or agreed upon monthly installments.
When comparing vacation loans, it's important to consider the cost of borrowing, including interest rates, fees, and repayment terms. By doing so, you can ensure that you can comfortably afford your vacation loan and enjoy your trip without worry.
Reprise Financial can help you find the vacation loan that's right for you with an easy online application that can get applicants the funds they need quickly with no pre-payment penalties.
Can I get a personal loan to go on vacation?
If you're wondering whether you can take out a personal loan to fund your next vacation, the answer is "yes." Personal loans can be used for a variety of purposes, including debt consolidation, medical expenses, special occasions, and also vacations. Reprise can help you get fast and easy access to funds to use for almost all of your needs and wants.
Debt weighing you down? Relax, there's Reprise.
Through Reprise Financial, getting back your financial freedom is as easy as 1-2-3.
1
Apply today
You can be pre-approved in minutes
2
Get your funds
Get your funds
as early as tomorrow
3
Cash in your pocket
Use it for the things you need or want
Common uses of vacation loans
Vacation financing options can help you afford everything from a fun summer trip to the trip of a lifetime. When you take a out a personal loan, you will receive a lump sum that will be directly deposited into your account allowing you to make your plans, budget accordingly and enjoy your trip. There are a few different ways that you can use a vacation loan, depending on your needs and budget.
Booking hotel and travel expenses
You can use your vacation loan to book hotels, pay for airfare, and cover other travel expenses as needed.
Tours
You can even use a loan to finance a dream vacation tour, such as a trip to Europe or an
African safari!
Special dinners
Of course, the funds from your vacation loan can be used for dinners out – including themed or on-the-go meals.
Even scuba diving classes
And, if you want to learn something new on your next trip, you can even use your loan for fun excursions and classes like scuba diving or exotic cooking classes.
Reprise Resources
Check out our Resources Page for up-to-date financial tips and information.
Credit Score
Five simple steps to improve your credit score no matter where it falls on the credit report.
Loan Options
Learn the different benefits between credit cards versus installment/personal loans.
Retirement Savings
The answers to the most frequently asked retirement savings questions.
Life happens.
Reprise is here to help.
Quick and simple online

application process

Fixed monthly payments
Loan amounts up to $25,000¹
Unsecured & secured loans available
Have questions?
Get answers to your common questions
What are the benefits of vacation loans?
A vacation loan is a great way to finance your dream vacation. With a personal loan, you can borrow the money you need upfront and pay it back over time with fixed monthly payments. That means no more worrying about credit card debt or draining your savings account. Whether you're looking to travel the world or just take a staycation, a personal loan can help make your dream vacation a reality.
Fixed monthly payments
Pay for your vacation over an extended period of time
Take the vacation of your dreams without falling behind financially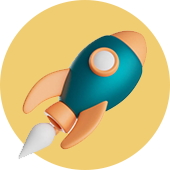 Apply today &
have your money
as soon as tomorrow.
Easy, online application
Fixed rates & clear terms
No pre-payment penalties
Fast & easy access to funds